I love Spain for the Lifestyle and Spending Time Outside (part 2)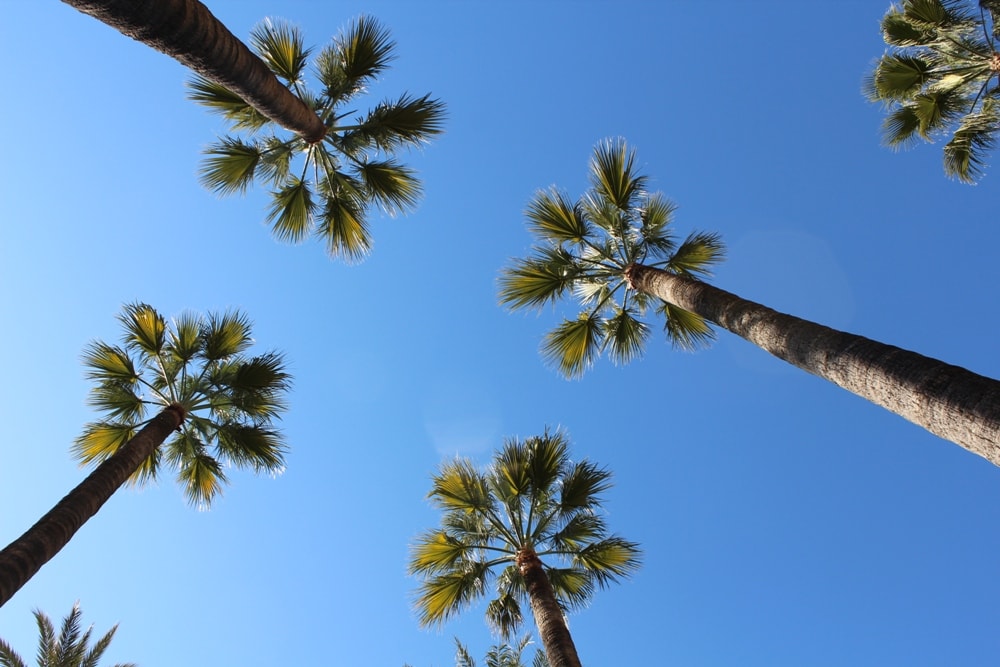 Palm trees in the gardens of the Royal Family's palace in Seville (CC BY-SA 2.0)
This is Part 2 of the series of posts about 20 reasons I love living in Spain.
I have been travelling around the globe for most of my life. I've visited almost every continent and seen sunsets on both sides of the equator. In my eyes, Spain remains one of the most charming, beautiful, culturally diverse and hospitable countries in the world. I think it's just the best place to spend your holidays or, better still, consider having a second home so you can get back as often as you like. Why? Because besides making economic sense (as I explained in my first post), it is also a great place to just be.
In case you aren't yet convinced, in this post I'm going to share with you my top reasons why this is a great place to visit and to live:
6. Spanish Lifestyle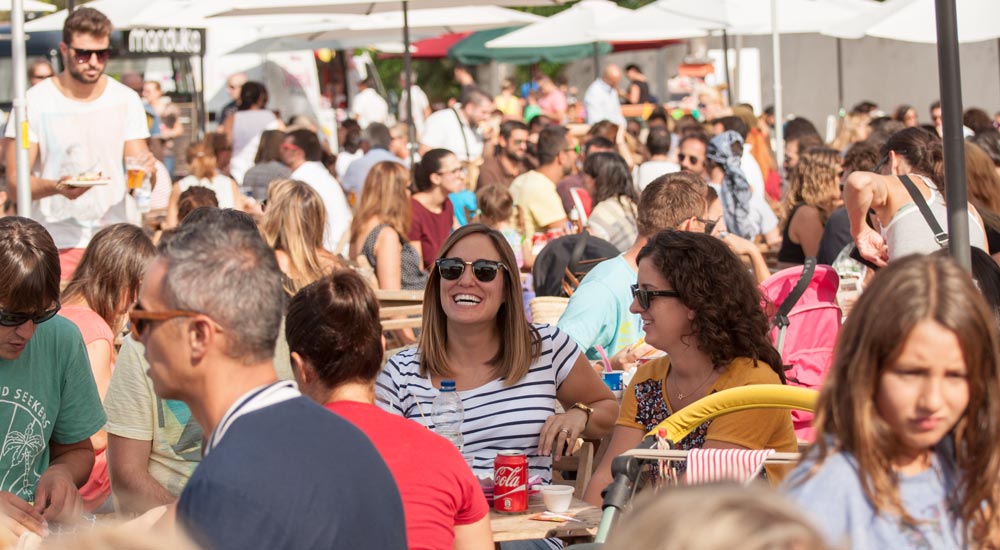 Copyright: Casafari.com, All Rights Reserved
Spain's gracious way of life is a great attraction. People here love to chill out, so the pace is totally different from the rhythm of life in other European countries. According to the OECD Better Life Index, Spain rates highly in terms of that all-important work-life balance.
OECD measures the amount of time away from work that's spent on leisure and personal care by full-time employees. As you might have guessed, Spain is above the OECD average. In fact, Spaniards devote 16 out of every 24 hours of their day to eating, sleeping, leisure activities, socialising with friends and family, pursuing hobbies, and so on. Other countries average only 15 hours, with some a lot less.

Source: OECD Better Life Index
In Spain life is savoured while they take time to enjoy life's pleasures. While such stereotypes as daily siestas are more myth than reality, the tradition of long family meals, Sunday snoozes, evening paseo and summers on the coastline is certainly appealing. This lifestyle bears fruit, with life expectancy at 82.38 years.
7. Spending Time Outside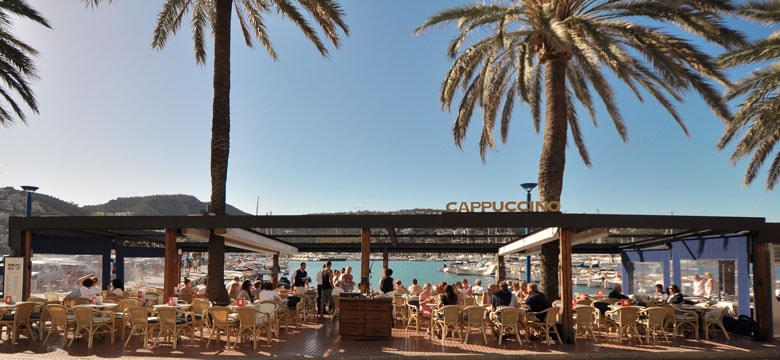 Copyright: Casafari.com, All Rights Reserved
The Spanish have a tendency to live outdoors, much more so than the residents of most other European countries. Walking along any street of any Spanish city, you soon realise how this forms part of the culture: there is an amazing range of outdoor bars and charming cafes where you can get a glass of wine, a beer or a tapa.
Here people enjoy going out after work, having drinks with their colleagues or catching up with their friends while they enjoy the long summer evenings. The Iberian peninsula sits in the far-western edge of its time zone, so in high summer it is still light outside at 10 p.m. If you choose, you'll have enough time for watching the sunset from a sidewalk cafe.
And there's nothing more Spanish than spending time with your friends in one of the enticing and lively plazas. Thursday, Friday and weekends are the most popular days, but the outdoor atmosphere never ends.
8. Outdoors Leisure and Sports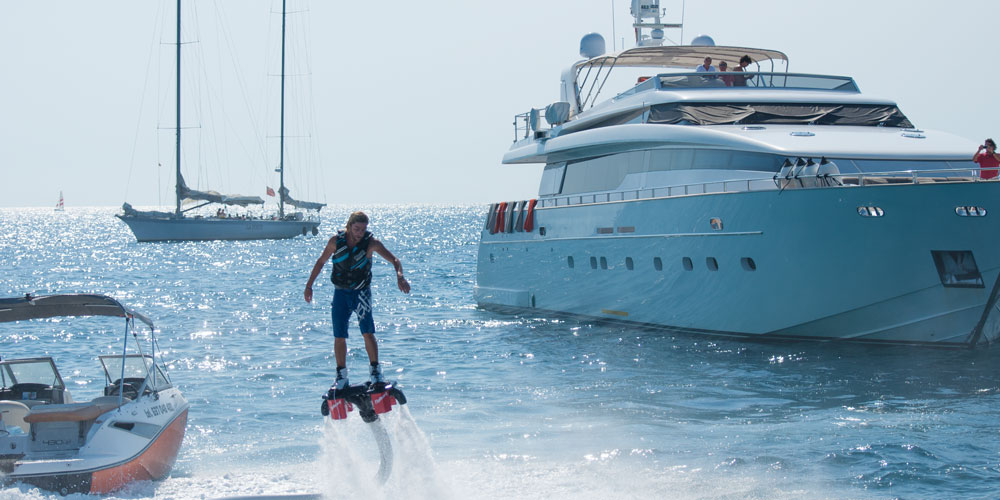 Copyright: Casafari.com, All Rights Reserved
The climate and the natural environment in many areas of Spain provide an array of opportunities for practising various kinds of outdoor sports.
First of all, this country is a true playground for the water-sports enthusiasts. To give you just a glimpse of the variety on offer, here you have the chance to indulge in superb surfing on the Atlantic coast, great scuba diving on the Costa Brava, luxury sailing in the Balearic Islands and Andalusia, incredible windsurfing in Tarifa, fantastic snorkelling on Costa Calida – and all of the above (and even more) in the Canary Islands!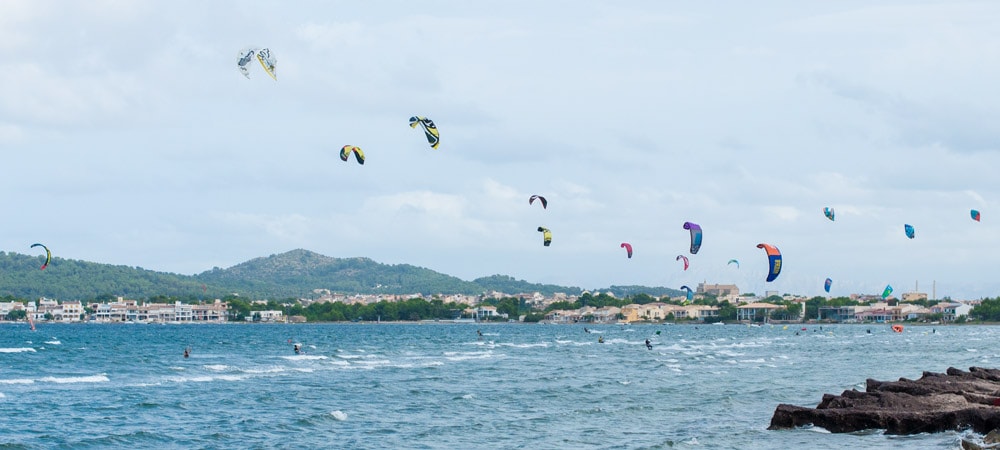 Copyright: Casafari.com, All Rights Reserved
Notably, Spain is home to 6,777 km of amazing coastline, spotted with 556 fully equipped marinas, so sailing here is a national sport.
If golf's your game, Spain has a wide range of fine, world-class courses and golf resorts. Thanks to its breathtaking landscapes and high-quality courses, it's considered one of Europe's best golfing destinations.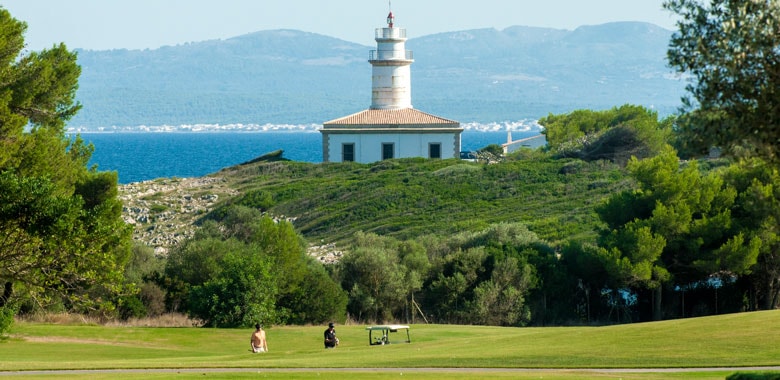 Copyright: Casafari.com, All Rights Reserved
Going south to north across the country, Spain's landscapes contain an impressive variety of gradients. From rolling hills to easily accessible mountains, there are options for mountaineers, mountain bikers, hikers and trail runners – all giving the best opportunity to enjoy the always unforgettable views.
The world's best trail runners come from here. For example, Kilian Jornet from Catalonia is a six-times champion of the long-distance running Skyrunner World Series, and Tofol Castanyer from Mallorca is a winner of numerous prestigious ultramarathons around the world. No wonder – just look at (or better, experience) some of these trails for yourself and you'll be back – I promise!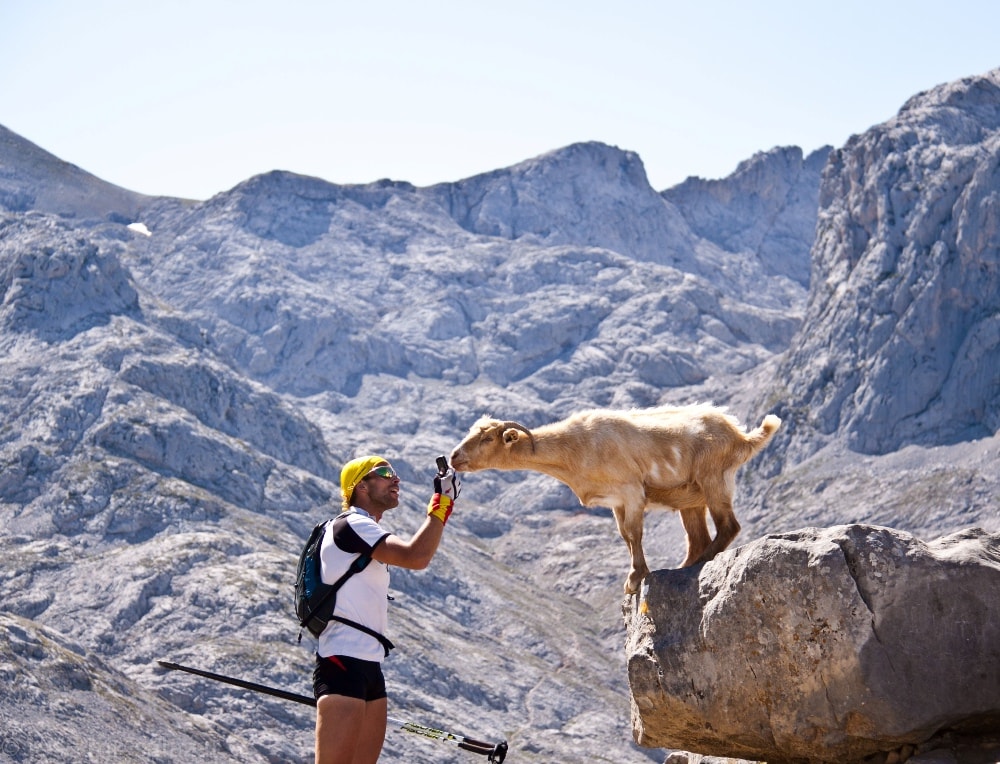 Ruta del Cares, Asturias. (CC BY-NC-ND 2.0)
If you enjoy cycling, tennis, bungee jumping or even winter sports, this is the country for you as well. The Spanish Pyrenees and the Sierra Nevada offer some incredible ski opportunities.
9. Weather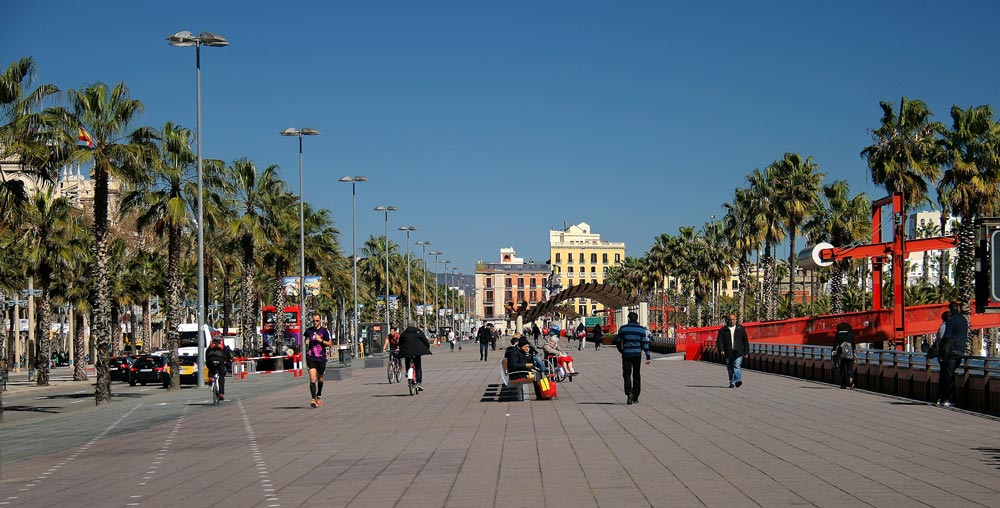 Barcelona: Passeig de Colom in February – March. (CC BY 2.0)
Those long evening strolls, many outdoor cafes and numerous leisure opportunities are all possible thanks to the warm weather. With 300 sunny days per year in most areas, Spain has the best Mediterranean climate in Europe. In such coastal regions and provinces as Alicante, Costa del Sol, Castellón, Valencia, Baleares, Almería and Murcia people take advantage of sun and sea to relax on the beaches all year round. In the north there are four proper seasons, but winters are still pretty mild.
Spain's unique, dry microclimate and warm winters are one of the main reasons astute Northern Europeans find this area so appealing. Temperatures increase in the summertime, but sea breezes cool you off. And winters in the southern part provide shirtsleeve weather! Many overseas nationals prefer to stay in their Spanish second homes during the low-season months, spending their winters here. This is when the tourists disappear, while the weather is still warm enough to fully enjoy all the benefits of residing in the country or on the coast. The months of April and May are also perfect; the fields continue to be green and blossom trees abound.
Annual Days of Sunshine
| Place | Hours of Sunshine | Clear Days |
| --- | --- | --- |
| Huelva | 2998 | 156 |
| Jerez de la Frontera | 2966 | 137 |
| Almería | 2965 | 106 |
| Cordova (Córdoba) | 2965 | 106 |
| Granada | 2935 | 125 |
| Seville (Sevilla) | 2898 | 129 |
| Alicante | 2864 | 97 |
| Toledo | 2847 | 95 |
| Badajoz | 2830 | 106 |
| Málaga | 2815 | 107 |
| Murcia | 2797 | 94 |
| Madrid | 2769 | 97 |
| Palma, Mallorca | 2763 | 71 |
| Ibiza (Eivissa) | 2732 | 98 |
| Albacete | 2730 | 98 |
| Menorca | 2694 | 66 |
| Castellón | 2689 | 75 |
| Lleida | 2685 | 91 |
| Valencia | 2660 | 91 |
| Ávila | 2644 | 83 |
| León | 2624 | 83 |
| Saragossa (Zaragoza) | 2614 | 80 |
| Salamanca | 2586 | 80 |
| Torrejón de Ardoz | 2570 | 84 |
| Tarifa | 2538 | 87 |
| Valladolid | 2534 | 76 |
| Barcelona | 2524 | 73 |
| Reus | 2509 | 66 |
| Segovia | 2480 | 78 |
| Girona | 2290 | 94 |
| Logroño | 2242 | 57 |
| Puerto de Navacerrada | 2238 | 83 |
| Pontevedra | 2223 | 93 |
| Vigo | 2212 | 92 |
| Pamplona | 2201 | 58 |
| Burgos | 2183 | 52 |
| Turo De L'Home | 2098 | 56 |
| Ourense | 2043 | 58 |
| Santiago de Compostela | 1998 | 54 |
| Coruña | 1966 | 48 |
| Vitoria-Gasteiz | 1830 | 28 |
| Lugo | 1821 | 26 |
| San Sebastián | 1724 | 39 |
| Gijón | 1721 | 34 |
| Oviedo | 1711 | 33 |
| Santander | 1638 | 38 |
| Bilbao | 1584 | 35 |
Source: Currentresults
10. Blissful Beaches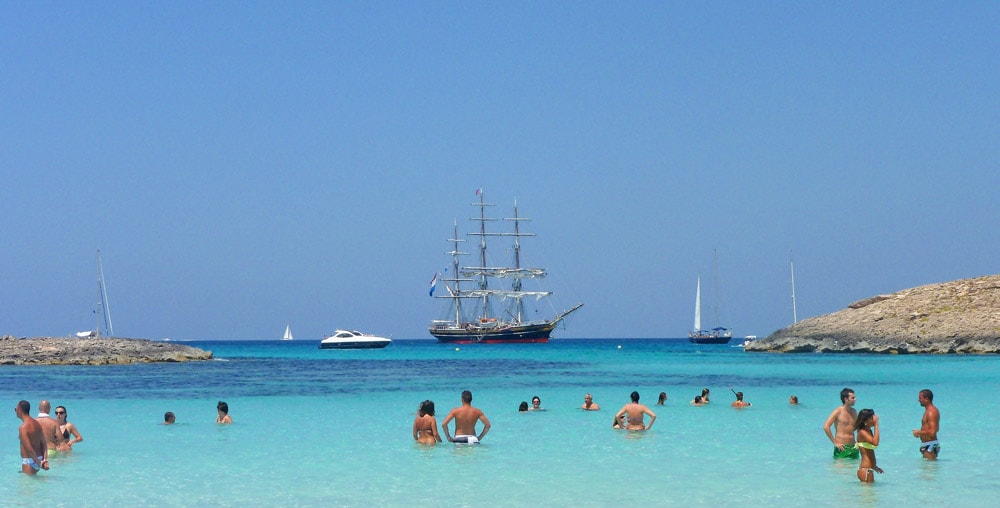 Playa Illetes, Formentera. (CC BY-NC-ND 2.0)
Spain is blessed with a great variety of beaches, rightly famous throughout Europe. It has 6,777 km of coastline and more than 3,000 beaches along its three coasts: the Mediterranean Sea, the Cantabrian Sea and the Atlantic Ocean.
Here you'll find Europe's largest number of blue flag beaches – 578 of them, to be exact!
 
Source: Wikipedia
Each beach has its own particular kind of enchantment. There are long stretches of sandy banks, as well as nearly secluded bays and cosy calas (coves), which are a Spanish classic.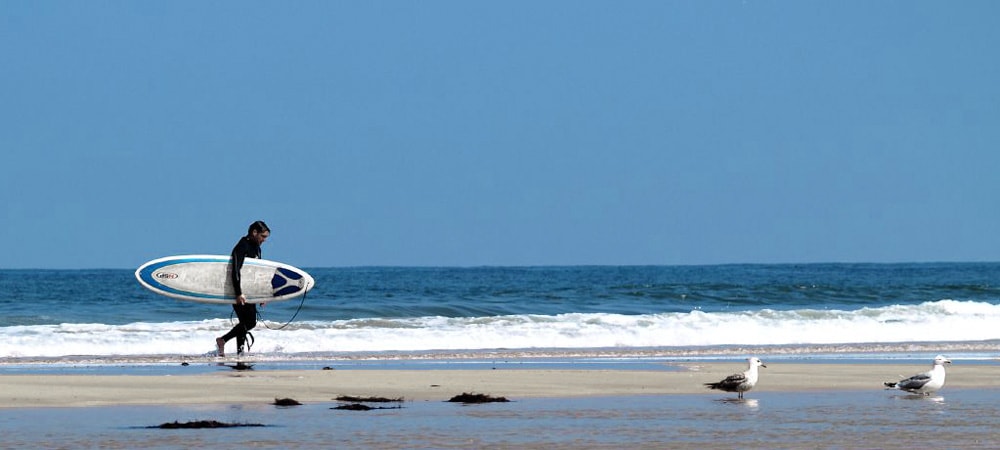 Villaviciosa, Asturias. (CC BY-NC-ND 2.00)
As sun-worshippers know, Spain is the perfect location for sunbathing on the marvellous golden sands. The gorgeous beaches have crystal-clear water, ideal for a refreshing swim to cool down during the midday heat.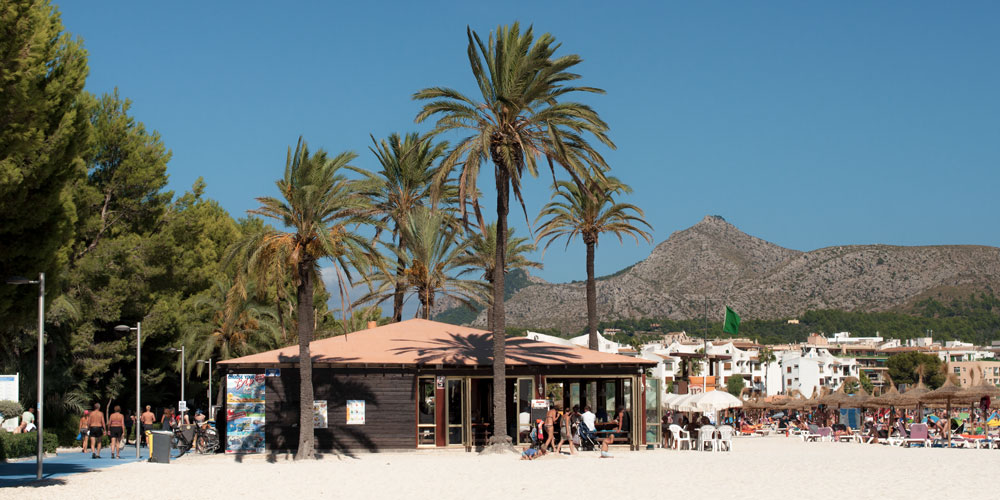 Copyright: Casafari.com, All Rights Reserved
With all the variety of beaches, there's always a good spot for everyone: families, surfers or those who just want to relax and soak up the sun, and later eat at one of the atmospheric chiringuitos, making the most of the summer nightlife.
In this post I've shared with you about what I love to do in Spain. In the next posts I'll be talking about why I feel good in this wonderful country – from the Spanish quality of life and cost of living to hospitality of Spaniards, ease of travel and architecture. 
See you soon!
Daily, we track 180.000+ property changes in Spain, Portugal, France, etc.
Be the first one to know about price changes, new and sold listings.
GET FREE ACCESS