Interview with Massimo Forte: What is happening in the real estate market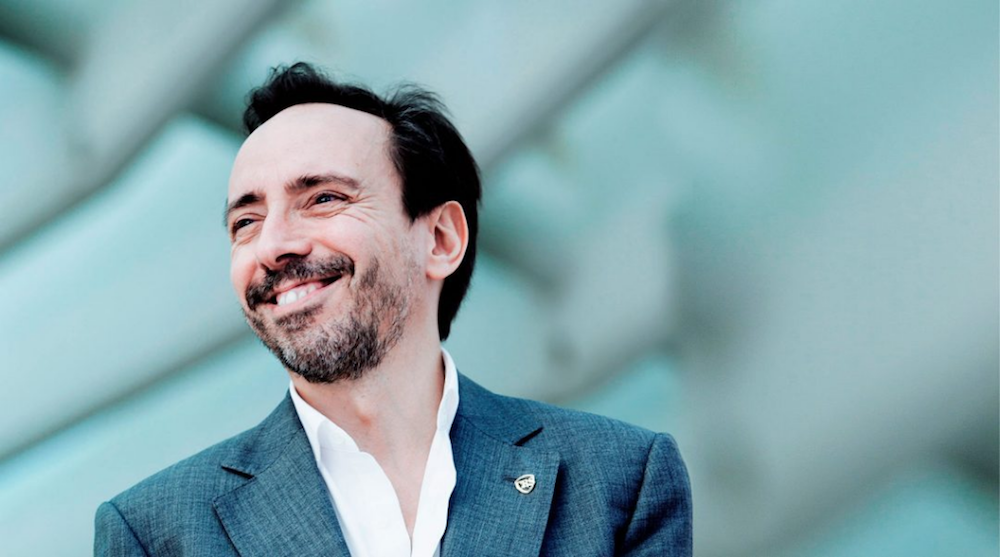 With 20 years of experience in the Real Estate Market, Massimo Forte has gotten himself quite the impressive resumé. Although he lives in Lisbon and works throughout the Iberian Peninsula, he is an Italian with a big passion for the real estate sector. He is a consultor, trainer, author, speaker and inspirer, amongst other things.
Casafari got the opportunity to interview him and discuss the Real Estate Market in Portugal, his biggest challenges as a real estate consultant and what he thinks about Casafari's technology and its features.
How does Casafari's technology change the way the Real Estate market currently functions?
Casafaris technology is giving and still has a lot to give to Real Estate Market in terms of being able to deliver a tool that instantly is able to scan, analyze and aggregate the massive info of properties available online giving you reliable and real time information about:

How many and which properties are really available to the buyers' market (by analyzing repeated listings);

By whom are these listings being promoted and how (open listing / exclusive);

Since when (time on the market);

The range of different prices.
This brings a real competitive advantage to the users of this technology. A "need to have" tool to any real estate agency or agent that can use the reports produced to improve the accuracy of knowledge, and as a result, the quality of service offered to buyers or sellers.
In the near future, Casafari's technology can really represent a real change in how real estate agents work together by accelerating and improving information that is key to guarantee results.
A tecnologia da Casafari trouxe e ainda vai trazer muitas vantagens a toda a atividade da Mediação Imobiliária, numa fase inicial será entendida como uma ferramenta de "arrumação" ou organização do mercado, no sentido de se entender melhor e principalmente de forma rápida:
o que está verdadeiramente à venda;
quem tem esses imóveis à venda e, portanto, de que forma estão a ser comercializados;

os preços e tempos de comercialização.
Numa fase posterior, mas rápida eu diria que ela vai evoluir para uma ferramenta essencial para angariação ao nível da argumentação do aconselhamento do valor de mercado e por consequência lógica também na venda neste caso na negociação quando se adquire. No futuro ela ainda poderá melhorar a forma como os profissionais trabalham entre si ao nível da partilha.
What is Casafari's best feature according to you?
Democratic, accurate and instant information about the market which saves a lot of research hours in the field or online trying to sort the offers available.
Also, the fact of being a neutral supplier of info which is not connected to any real estate brand is important to maintain the reliability of the data provided.
Neste momento a rapidez na obtenção da informação, a clareza como o faz, a democratização da informação e a neutralidade da ferramenta, ou seja, não estando ligada a nenhuma marca ou empresa do sector ela dá sem qualquer tipo tendência, a verdade do mercado.
How do you think the Real Estate Market in Portugal will develop in the next years?
The Portuguese market is once more close to a changing cycle. The difference is that these cycles are getting shorter due to the rapid changes that happen in terms of demand needs, technology and information availability.
I think that in 2 years we can expect the beginning of a new cycle which probably tends to an adjustment that can lead to a stagnation or retraction, not only in terms of price, but also in number of transactions.
Once more, an opportunity for real estate brokers and agents to re-think their business on how can they offer a relevant and valuable service to a less democratic target. Adapting and incorporating technology should probably be on the top of the list. After all, the real estate service tends to be a need in the future, but the way that professionals should provide it, is the real change that needs to happen.
O Mercado português está a passar por uma nova mudança de ciclo, tendo em conta que os ciclos hoje são mais curtos devido à tecnologia e, portanto, à rapidez da informação, eu julgo que será expectável que daqui a 2 anos estaremos a começar um novo ciclo, possivelmente de retração, ajustamento ou mesmo estagnação não só dos preços, mas também do número de transações. Os agentes imobiliários e mediadores deverão adaptar-se e melhorar cada vez mais o seu serviço sob a pena de desaparecerem, algo que já aconteceu num passado próximo. O novo desafio é de facto a incorporação da tecnologia na atividade. O negócio não irá mudar, a forma de como o fazer sim.
What do you think will be the biggest challenges for the future real estate market in Portugal?
As stated in the previous question, capacity to adapt to different needs and capacity to incorporate and use technology to really bring massive and relevant changes in the service provided.
This need to change is being accelerated by the entrance of new players in the market that have technology as the core of their proposal, offering a different service, to a larger market with lower fees.
The re-think of what real estate brokers and agents can offer and to whom is key, benchmark of more mature business in the use of technology and network is also important. Specialization of the offer is also a trend.
Como referi na pergunta anterior o grande desafio será a incorporação das novas tecnologias na atividade da Mediação Imobiliária, e ainda o aparecimento de novas empresas que já terão a sua essência na tecnologia e que poderão dar uma nova forma ao mercado, pois possivelmente virão com novas propostas de valor ao nível do serviço e com um pricing (valor dos honorários) mais baixo. Olhar para mercados mais maduros que usam já a tecnologia e o networking como a proposta de valor do seu negócio pode ser importante. A especialização é igualmente uma tendência a ter em conta.
In what way and to what extent do international buyers influence the market?
In my opinion the international buyer is volatile. If we observe the small groups of buyers that lead foreign investment in Portugal we have the following nationalities by date: 2013 Angolan; 2014 Chinese; 2015/6 French; 2017/8 Brazilian, all with different needs and searching different products. That is why I believe that the first feature that the real estate market should sell is the country, in this case, Portugal, and also that is why the direct competitors are the other countries that have similar offers in terms of good investment opportunities and way of living.
Overall, real estate investors or buyers seek: tax advantages; VISAS; income and safety.
O comprador internacional na minha opinião é volátil. Se formos analisar os nichos que lideraram os últimos anos o investimento estrangeiro em Portugal encontramos de forma cronológica as seguintes nacionalidades: 2013 Angolanos; 2014 Chineses; 2015/16 Franceses 2017/18 Brasileiros, todos com motivos diferentes de interesses e com características diferentes. Quando se trabalha com estrangeiros o primeiro grande produto que se vende é o país, neste caso Portugal, e por isso, os primeiros concorrentes são o resto dos países do mundo que oferecem boas oportunidades de investimento. Em termos gerais, e por ordem de importância, os investidores estrangeiros procuram as seguintes características num investimento imobiliário fora do seu país de origem: vantagens fiscais, vantagens administrativas (vistos), rentabilidade e segurança.
What has been some of your biggest challenges in your work as a real estate consultant?
Along with the trainings, my first book was one of the firsts real challenges! My mission is to give all the know-how needed from the real estate market (especially from the people that work in it) that can be relevant and useful to deliver the best results to their clients in a sustainable way. My goal is to improve performance through technique, emotional intelligence and ethic thinking to enhance the skills of the professionals that work and live for this market, this is my biggest challenge of all.
A minha grande missão é a de dar à mediação imobiliária (pessoas que nela trabalham) todo o know how necessário para que os profissionais sejam cada vez melhores e para que a atividade seja cada vez mais bem reconhecida. Por isso, nas minhas formações e livros a preocupação não é apenas técnica, é cada vez mais comportamental e com um grande sentido ético.
Would you recommend Casafari to people? And if so, to whom and why?
Of course, at this moment I already recommended to some professionals in the business and I constantly do it in an unconscious way in all my trainings!
I recommend Casafari to sellers and buyers agents has a fundamental tool to save time and money, but specially to make the difference and deliver a top and sharp service, as I explained earlier. Brokers can have a real and assertive information of the market and use their feel gain on the field in a better way. Also it is also a great way to know who is on the market and with what product to use this info as a competitive advantage in recruiting new talents for their team.
Eu já estou a recomendar e faço-o de forma quase inconsciente na maioria dos meus cursos. Para os agentes de vendedores (angariadores ) e agentes de compradores é fundamental. Como já referi em perguntas anteriores, a grande vantagem, além das outras que também referi, será a de poupança de tempo, sempre muito precioso nesta atividade, mas não um tempo qualquer, a ferramenta permite uma gestão do tempo com qualidade, segurança e assertividade. Para os brokers, na análise do mercado e até no recrutamento de novos agentes a disponibilidade da ferramenta poderá ser uma grande vantagem competitiva para captar novos talentos para as suas equipas.
Daily, we track 180.000+ property changes in Spain, Portugal, France, etc.
Be the first one to know about price changes, new and sold listings.
GET FREE ACCESS