7 benefits of owning a luxury second home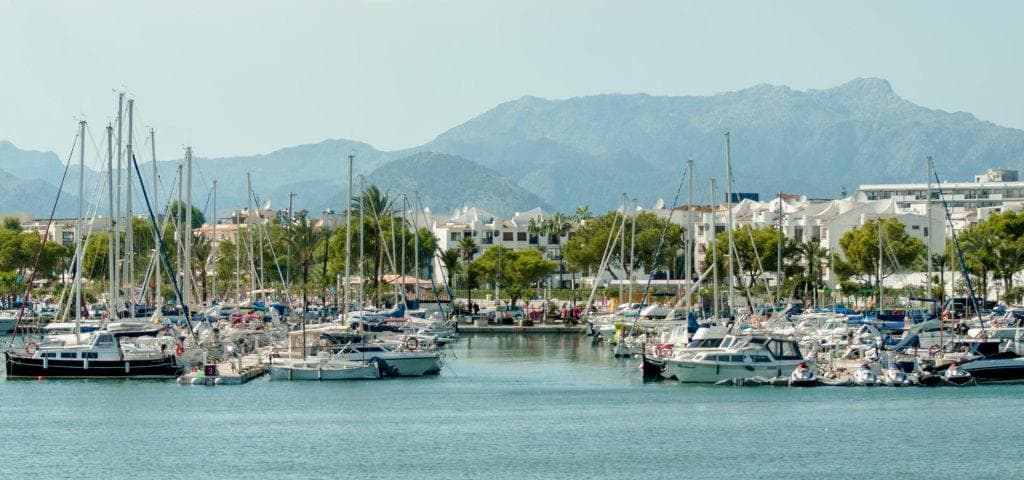 Copyright: Casafari.com. All Rights Reserved.
Moving out of cities to popular holiday destinations, owning a second home and retiring abroad has never been more attractive.
Fast facts:

In 2014–15, the global luxury resort and vacation property market grew 28%, making it the fastest growing real estate segment worldwide (sources: Knight Frank, Christie's).
Between 60 and 90% of real estate transactions in prime coastal areas of France, Spain, Italy, and Portugal are purchases by foreign buyers.
According to Christie's, typical second-home destinations are defined as resorts or smaller areas generally having a population of up to 500,000. Several resort locations are populated by both primary and secondary homeowners who are drawn to these places thanks to the exceptional local culture and lifestyle amenities. Such resort and holiday locations are frequented by locals on vacations and weekends as well.
In 2014–15, property markets saw renewed confidence and interest on the part of investors. 2016 is going to be a year of the high-growth in the prime property market. This could be ascribed to multiple reasons such as lifestyle opportunities and tax benefits, and these factors are seen to empower the decision to invest in property outside the primary country of residence.
With 28% growth, the second home market is the fastest growing real estate segment worldwide Click To Tweet
In this post, we'll explain why luxury resort destinations are rising in popularity, and what interests and motivates the buyers. Check also: 5 Facts: Why You Should Invest in Spanish Property Now.
From mountains and rolling hills to island paradises and frontline sea views; tranquil villages to chic cities, we have identified the top seven key factors that are driving wealthy international buyers to nap up a holiday property abroad.
1. Warmer climate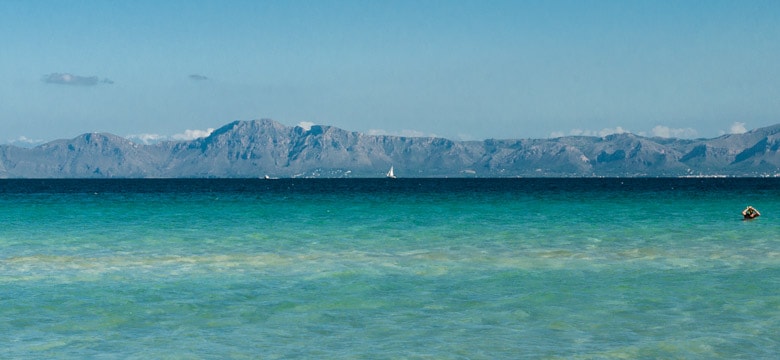 Copyright: Casafari.com, All Rights Reserved
Most second home buyers want properties in regions offering a warm climate. Picture swimming or taking a walk on the beach becoming a part of your daily routine! For years, the pleasant weather of major second-home hubs (with 300 days or more of sunshine each year) has been attracting residents from colder climes, merrily leaving behind snow and cold.
Even the northern regions of Spain, Portugal and Italy have "shorts & T-shirt" weather late into the year. Winters are mild, and usually the temperature does not fall below zero. When the weather is warm and sunny, it is easier to spend more time in the fresh air outside and relish a more fulfilling, active, and socially integrated lifestyle. I wrote more about the outdoor living and great lifestyle in my second home country – Spain!

Source: Current Results
2. Lifestyle and hobbies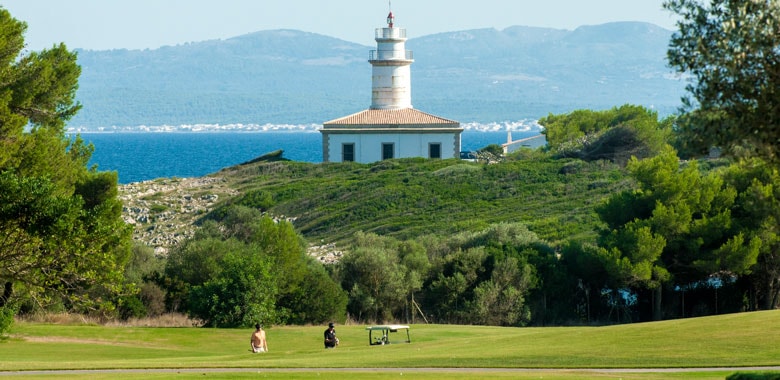 Copyright: Casafari.com, All Rights Reserved
While primary residence is typically associated with business interests, second homes are usually linked to hobbies and holidays. Those who work hard want to have a private location where they can retreat and savour their free time. This is the reason why sun resorts are often frequented by affluent visitors.
Many buy real estate for investment purposes. However, a great majority fall in love with the destinations during their travels or while exercising activities associated with their lifestyle pursuits. The quality of amenities and style of living opportunities are becoming essential aspects for affluent buyers. For instance, the distance to the golf course or marina is often deemed more important than the size of a house.
Foreign owners and retirees are usually spoilt for choice in the resort areas, given the wide range of cultural, leisure, and sports activities. Museums, festivals, hiking, sailing, swimming, exquisite dining, and excellent markets – it is just a small part of what's on offer.
For second home buyers, golf and yachting became key factors in the choice of a certain location. Click To Tweet
This explains why the number of world-class golf courses in Spain (130+) and Portugal (40+) is gradually increasing. Both countries are becoming more and more popular within the European golfers' community. France (350+) and Italy (107+) also boast of high-quality golf courses to choose from.
Below is the number of golf courses in major European countries (except the United Kingdom, which has over 2400 courses).

Source: Golf Europe
Wealthy, high-net-worth individuals, and jet setters of all budgets enjoy yachting. Some of them train on racing yachts and participate in regattas, while others opt for champagne parties on motor boats. Most people simply appreciate the pristine and tranquil nature of boating and absolute privacy. Also, life by a harbour or marina has become synonymous with glamour, laced with upscale restaurants, bars, and boutiques.
Buyers of prime properties often seek real estate located nearby the mooring of their yachts. There are several old and new yacht clubs in Europe that are constantly upgraded, extended, and improved. There are also a growing number of "Blue Flag" marinas, rewarded for offering the most sustainable and eco-friendly environment.

Source: Nautical Tourism (by Tihomir Lukovic), Portbooker, Worldmarinaguide, Wikipedia
Marinas in the Western Mediterranean region (Spain, France, Italy, and Malta) have evolved over the last 20 years into global hotspots for maritime lifestyle. The most popular yachting destinations are the Balearic Islands (Mallorca, Ibiza/Formentera, Menorca), Marbella, Cote d'Azur (St. Tropez, Antibes, and Monaco), and the Italian Riviera (Portofino, Porto Cervo, and Valletta). No wonder, in the months of summer, the majority of the top 100 largest private yachts in the world can be seen cruising in the Mediterranean waters.
This popularity explains the high demand for berths, thus driving up the prices. The Balearic Islands, with their limited space for moorings, are even more expensive than the well-known high-society spots in the Mediterranean. Formentera leads the list with 360 euros/day (excluding water and electricity) for an 18-metre yacht in high season. In holiday destinations such as Agios Nikolaos (Crete), prices start at 48 euros/ day for the 18-metre yacht.
So, the choice of the home port might impact the running cost of a boat more than the difference in total metre lengths. Our price comparison of 50+ marinas in European holiday destinations shows significant differences for a 10-metre and an 18–20-metre berth in the summer season.
As we noted, prices for mooring at nearby marinas do not influence property sales. However, they directly correlate with real estate price dynamics. For instance, the Balearic Islands is the most expensive in terms of moorings. The place is seeing a major transformation from a typical retiree and hippie real estate profile to a more upscale population. Beach bungalows have been replaced by luxury villas. This explains why the prices for houses in Mallorca and Ibiza rise faster than anywhere else.
Top marinas in Europe's popular holiday destinations, value in EURO
Name of marina
Nightly prices
for a 10m yacht
in high season, €
Nightly prices
for a 18-20m yacht
in high season, €
SPAIN
Formentera

€150
€360
Ibiza Magna (Ibiza)
€102
€250
Club de Mar (Mallorca)
€80
€220
Real Club Náutico de Palma (Mallorca)
€77
€210
Tramuntana, Port Soller (Mallorca)
€79
€277
Puerto Portals (Mallorca)
€71
€333
Club Nautic Costa Brava (Costa Barava)
€69
€165
Vilanova Grand (Barcelona)
€68

€160
Puerto Jose Banus (Marbella)
€56
€131
Club Nautic L'Escala (Costa Brava)
€65
€133
Port Vell (Barcelona)
€60
€155
Andratx Club de Vela (Mallorca)
€49
€203
Club Nàutic Sant Antoni, Ibiza
€47
€223
Port Forum (Barcelona)
€24
€51 - €100
ITALY
Marina Grande (Capri)
€75 - €120
€260 - €490
Porto Cervo (Sardinia)
€95
€361
Neptunno Messina (Sicily)
€70
€180 - €220
Cala de Medici (Tuscany)
€61
€212
Portorosa (Sicily)
€50
€250
Portofino
€56
€160
Cala del Sole (Sicily)
€50
€150
FRANCE
Port Hercules (Monaco)
€84
€167
Fontvieille (Monaco)
€65
€189
St. Tropez (Saint Tropez)
€53 - €93
€172 - €301
St Jean Cap Ferrat (Nice)
€52
€170
Menton Garavan (Nice)
€44
€124
Cassis (South of France)
€43
€86 (max. 15m)
Port Napoleon (South of France)
€38
€91
Cannes (Cannes)
€34
€84
Beaulieu-Sur-Mer (Nice)
€33
€160
Port de Leucate (French Riviera)
€33
€98
Vauban (Antibes)
€31
€107
Nice
€30
€71
Villefranche (Nice)
€30
€88
Port Cavalaire (French Riviera)
€28
€45 (max. 15m)
CROATIA
Split (Dalmatia)
€73
€178
Dubvronik
€76
€263
Hvar
€64
€177
Zadar
€50
€110
TURKEY
Satur Kalamiş (Istambul)
€67
€136
GREECE
Thessaloniki
€55
€140
Kos (Aegean Sea)
€42
€107 - €116
Zea (Piraeus near Athens)
€32
€89
Athens
€26
€74
Kalamatas
€22
€53
Aghios Nikolaos (Crete)
€21
€48
PORTUGAL
Vilamoura (Algarve)
€33 - €42
€117
Albufeira (Algarve)
€29
€75 - €84
Lagos (Algarve)
€22
€91
Doca de Alcântara - Porto de Lisboa (Lisbon)
€19
€64
Source: official websites of yacht clubs in Europe
3. Healthcare & Quality of life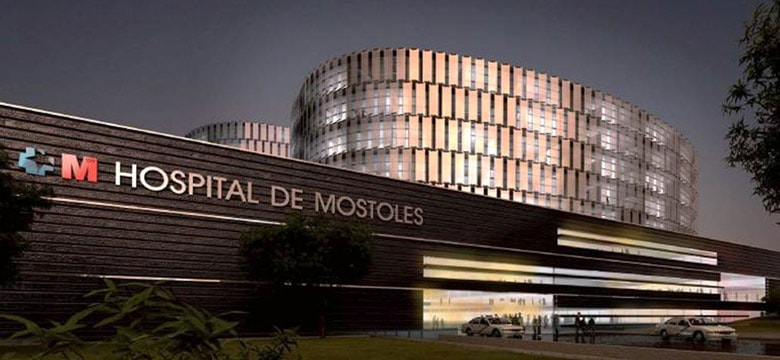 PortaldelSur ES (CC BY-NC-SA 2.0)
Many of the locations listed above offer a more relaxed, unrushed and traditional way of life. Thanks to this Mediterranean lifestyle, healthy natural and organic food, clean air and 300+ days of sunshine a year, people tend to live longer here than on average in Europe.
These countries are very appealing as they not only share the love of wonderful food, but have fun-loving cultures which greatly value family and friendships.

Source: World Life Expectancy
Healthcare is also an essential factor to consider if you are planning to live or spend a lot of time abroad. Most of the listed countries, especially France and Spain, offer inexpensive healthcare that is ranked among the world's best.

Source: World Health Organisation
4. Cost of living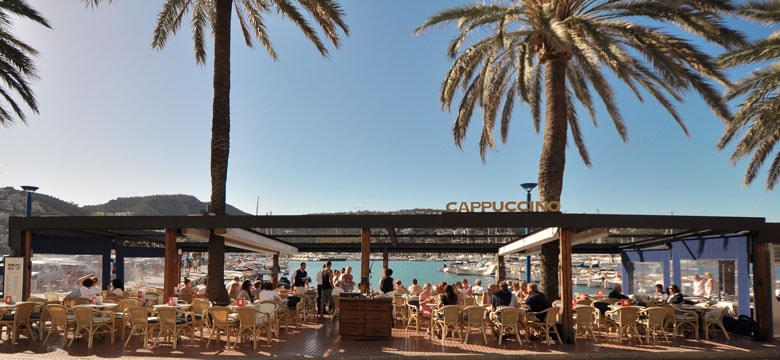 Copyright: Casafari.com, All Rights Reserved
Many people acquiring property abroad do so to take advantage of lower living costs and a correspondingly higher standard of living. Overall, this results in a significantly more rewarding lifestyle. As an example, the cost of living in Spain or Portugal is substantially lower than in most European countries and major cities.
However, not everyone who establishes a secondary residence or retires abroad does so for financial reasons. Wealthy retirees and holiday property owners tend to favour countries that are high in luxury, comfort, scenery and safety. For instance, France is considered to be one of the most expensive European countries in which to live, according to Movehub. This is especially true for Paris and Côte d'Azur. However, rural France is comparatively inexpensive, and its countryside holds great appeal.
Cost of living comparison by key metrics
| City, Country | Cappuccino, € | Cinema, € | Wine, € | Gasoline, € | Avg Rent, Prime, € |
| --- | --- | --- | --- | --- | --- |
| Algarve, PT | 1,30 | 6,00 | 3,50 | 1,35 | €469 |
| Alicante, ES | 1,78 | 8,38 | 5,62 | 1,66 | €714 |
| Bordeaux, FR | 2,07  | 9,40 | 6,50 | 1,40 | €775 |
| Lisbon, PT | 1,41 | 7,08 | 4,13 | 1,91 | €1.140 |
| Marbella, ES | 2,37 | 8,20 | 6,25 | 1,63 | €1.190 |
| Berlin, DE | 2,60 | 9,45 | 5,32 | 1,88 | €1.270 |
| Barcelona, ES | 1,82 | 9,45 | 5,90 | 1,71 | €1.300 |
| Manchester, UK | 3,34 | 11,16 | 8,37 | 1,60 | €1.675 |
| Munich, DE | 3,21 | 10,70 | 7,13 | 1,89 | €1.785 |
| Nice, FR | 2,97 | 11,30 | 7,13 | 1,81 | €1.785 |
| Florence, IT | 1,42 | 9,51 | 5,94 | 2,13 | €1.785 |
| Stockholm, SE | 4,15 | 15,26 | 10,96 | 2,02 | €2.082 |
| Amsterdam, NL | 2,89 | 11,81 | 5,90 | 2,02 | €2.098 |
| Hamburg, DE | 2,55 | 13,09 | 4,75 | 1,89 | €2.142 |
| Copehagen, DK | 5,07 | 12,68 | 7,92 | 1,94 | €2.299 |
| Milan, IT | 1,66 | 9,51 | 5,94 | 2,13 | €2.380 |
| Paris, FR | 3,54 | 12,40 | 7,08 | 1,82 | €2.955 |
| Rome, IT | 1,41 | 8,70 | 5,90 | 2,12 | €2.955 |
| Zurich, CH | 4,54 | 17,45 | 11,64 | 1,81 | €3.298 |
| London, UK | 3,45 | 15,61 | 9,67 | 1,94 | €3.592 |
| Monte Carlo, MC | 3,70 | 13,00 | 11,00 | 1,76 | €6.319 |
Source: Movehub, Numbeo
5. Real estate visas and Tax advantages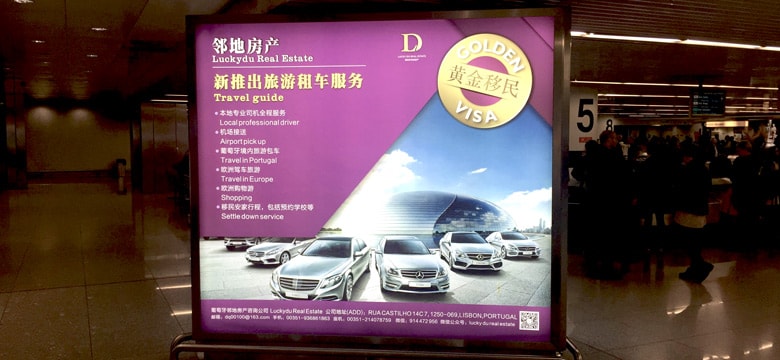 Copyright: Casafari.com, All Rights Reserved
Attractive benefits such as citizenship by investment, known as the Golden Visa, and effective tax incentives are proving very popular among foreign property investors.
The Golden Visa scheme offers overseas buyers a residency permit in exchange for property purchase above a certain value. It has been already implemented in Portugal, Spain, Malta, Cyprus and Greece. The scheme is very successful; Portugal, as an example, has issued over 2,300 Golden Visas since 2012 (source: Golden Visa Portugal).
Golden Visa – Permanent Residency 
Country
Min. investment
in real estate, €
Portugal
€500,000
Spain
€500,000
Malta
€320,000
Gozo / South of Malta
€270,000
Cyprus
€300,000
Greece
€250,000
Source: Goldenvisas, Golden Visa Portugal
Portuguese tax system benefits for non-residents
These benefits are related to wealth, gift and inheritance taxes, capital gains and dividends, as well as business income and pensions. The Non-Habitual Residency (NHR) tax scheme is intended to attract foreigners with high value added professional activities, such as doctors, architects and engineers, as well as high-net-worth individuals (source: PwC). European expatriates and retired property buyers can benefit from this favourable tax regime in one of the following ways:
Personal income tax in Portugal is capped at 20% for the first 10 years of residency in the country. There is no limitation regarding the gross annual income.
There are no double taxes on pension, self-employment or employment income derived from abroad.
There is reduced or deferred taxation on dividends and other investment income.
There is no inheritance and gift tax, and no wealth tax.
NHR tax scheme in Portugal is attracting wealthy real estate buyers from abroad. Click To Tweet
Malta's low-tax regime also offers benefits for foreign nationals (source: Europa.eu, The Telegraph):
A 15% tax rate if you are employed in Malta in the financial industry, instead of tax rates of up to 35%.
Income from employment undertaken abroad or an overseas pension is tax-free, provided it is not remitted into Malta.
Overseas capital is tax-free, even when it is remitted.
Monaco is also known for its favourable taxation system for individuals.
Monegasque nationals and residents are not liable for income tax. Moreover, there is no wealth tax, annual property tax or council tax. The only direct tax imposed is a tax on the profits of industrial and commercial activities (33.33 %) (source: Princely Government of Monaco).
6. Privacy and safety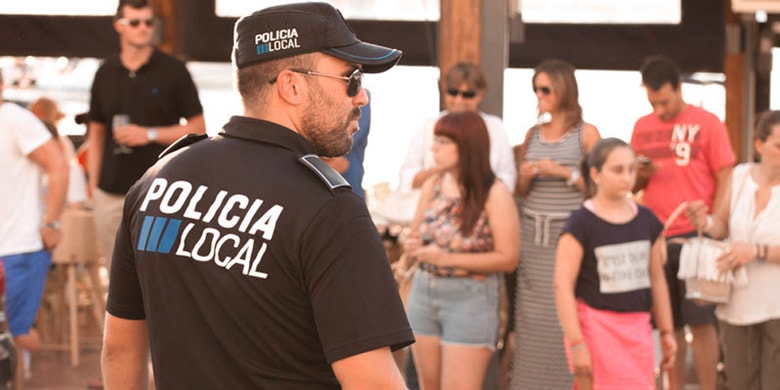 Copyright: Casafari.com, All Rights Reserved
In the age of smartphones, inescapable social media feeds and an increasing level of crime, there is a growing desire for privacy and security. This is particularly essential for high flying and celebrity buyers of luxury properties. Many wealthy real estate owners desire safety, comfort and privacy. Therefore, they often choose properties in tranquil medieval villages or other isolated areas, as these locations are usually more secure. However, security and safety can vary significantly from country to country.
Below is the ranking of European countries according to the global peace index; it measures countries according to perceived levels of safety and security in these societies.

Source: Institute for Economics and Peace
7. Ease of travel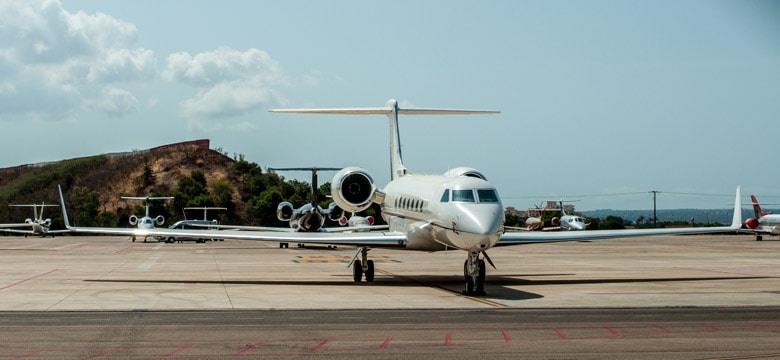 Copyright: Casafari.com, All Rights Reserved
Buyers of luxury second homes are certainly seeking convenience when it comes to travel and transport. A secondary residence should be within easy travelling distance of both the primary residence, and nearby major cities.
Most prime properties are situated within close reach of a major airport, with easy access to shops and amenities. French, Spanish and Italian airports offer great connections to other European cities, and airports in Lisbon and Barcelona offer access to many international countries and cities with direct flight connections.
Major European Airports
EU Ranking 2014
City / Airport
Number of passengers
2014
Growth
2013-2014
Number ofMajor
Destinations
1
London (LHR), UK
73,371,195
1.4%
185
2
Paris (CDG), FR
63,813,756
2.8%
300
3
Frankfurt (FRA), DE
59,566,132
2.6%
264
5
Amsterdam (AMS), NL
54,978,023
4.6%
301
6
Madrid (MAD), ES
41,833,374
5.3%
181
7
Munich (MUC), DE
39,700,515
2.7%
240
8
Rome (FCO), IT
38,506,908
6.5%
150
9
London (LGW), UK
38,094,885
7.5%
200
10
Barcelona (BCN), ES
37,559,044
6.7%
144
15
Copenhagen (CPH), DK
25,627,093
6.5%
151
16
Zürich (ZRH), CH
25,477,622
2.5%
170
17
Oslo (OSL), NO
24,269,235
5.7%
143
19
Palma de Mallorca (PMI), ES
23,115,499
1.5%
119
20
Vienna (VIE), AT
22,483,158
2.2%
150
21
Stockholm (ARN), SE
22,443,272
8.6%
105
22
Manchester (MAN), UK
21,951,758
5.8%
225
23
Brussels (BRU), BE
21,933,190
14.6%
127
26
Berlin (TXL), DE
20,688,016
5.6%
60
28
Milan (MXP), IT
18,851,238
5.0%
135
29
Lisbon (LIS), PT
18,142,245
13.3%
92
30
Helsinki (HEL), FI
15,948,760
4.4%
90
31
Athens (ATH), GR
15,196,463
21.2%
109
33
Hamburg (HAM), DE
14,760,280
9.3%
88
35
Málaga (AGP), ES
13,749,134
6.4%
112
37
Nice (NCE), FR
11,660,208
0.9%
100
43
Las Palmas de Gran Canaria (LPA), ES
10,315,732
5.6%
75
45
Alicante (ALC), ES
10,065,873
4.4%
94
47
Birmingham (BHX), UK
9,698,349
6.3%
140
52
Bergamo / Milan (BGY), IT
8,774,256
-2.1%
78
53
Venice (VCE), IT
8,475,188
0.8%
55
56
Marseille (MRS), FR
8,182,237
-0.9%
76
58
Toulouse (TLC), FR
7,517,736
-0.7%
45
60
Berlin (SXF), DE
7,292,517
8.4%
91
61
Porto (OPO), PT
6,929,805
8.7%
65
63
Bologna (BLQ) IT
6,580,481
6.2%
69
68
Ibiza (IBZ), ES
6,211,882
8.5%
71
69
Faro (FAO), PT
6,166,954
3.1%
66
71
Naples (NAP), IT
5,960,035
9.5%
55
78
Bordeaux (BOD), FR
4,952,111
7.1%
47
82
Pisa (PSA), IT
4,683,811
4.6%
49
85
Valencia (VLC), ES
4,592,512
-0.6%
64
92
Malta (MLA)
4,290,380
6.4%
67
94
Nantes (NTE), FR
4,157,284
5.8%
62
Source:
The Guardian
,
Ourairports
,
Wikipedia
Italy, France, Spain and Portugal also provide excellent rail infrastructure and user-friendly motorway networks across the country, which makes getting around comfortable and convenient.
Bottom line
Clearly, there are countless benefits attached to buying a second property in Spain, Portugal or any other of the Mediterranean countries. The climate, lifestyle and high standard of living are unsurpassed, and there is the added advantage of tax benefits being offered to foreign nationals. With the convenience of direct flights to surrounding countries, and basic needs such as health, privacy and safety covered, the time is right to take the plunge and make an investment in property that you'll never regret.

We hope these insights and findings will help you. Also check our extensive "Real Estate Buyer's Guide – How to buy property in Spain in 2015"  with case studies and calculation of taxes in each region. Here is an updated version of buying property in Spain: how to search for homes for sale in 2016.
Please share your thoughts, comments and feedback in the form below.
Daily, we track 180.000+ property changes in Spain, Portugal, France, etc.
Be the first one to know about price changes, new and sold listings.
GET FREE ACCESS