Campolide Property Insights
The hillside neighbourhood of Campolide is a progressively up-and-coming district, and investing in a Campolide property will put you right in the heart of Lisbon. With its breathtaking views of the city and the historical Águas Livres Aqueduct as a historical backdrop, it truly is the ideal picturesque suburb for a second home.  
With trendy and artsy districts like Alcantara and Belem only a ten minute drive away, you don't have to go far to explore the renowned LX Factory and much more. This welcoming suburb is an attractive district for both local and international residents wanting to buy a Campolide property.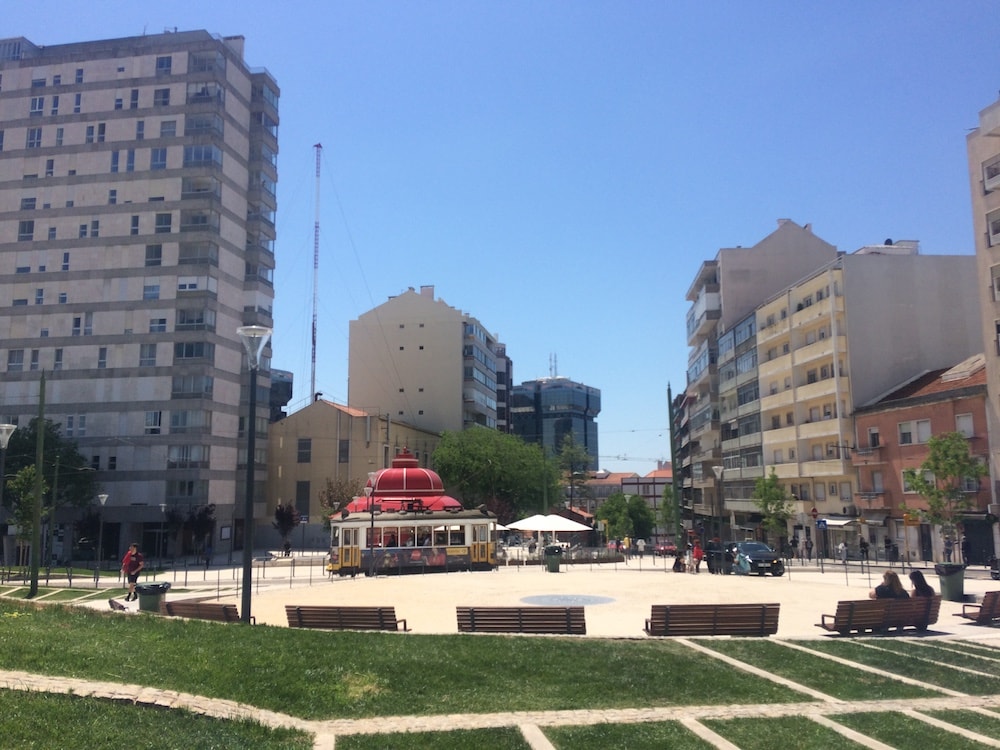 Both the Campolide and the Sete Rios train stations allow for easy access into the centre of Lisbon and the rest of Portugal. The Sete Rios train station has daily services running to the Algarve, Alentejo and Porto districts, most of these trips are not only beautifully scenic but a great way to travel locally. 
There are also a number of local buses that run through Campolide and the surrounding areas, especially from the University Campus. Owning property in Campolide means homeowners get to be close to the action but still live the European, suburban lifestyle.
If you want to invest in a Campolide property, an apartment costs an average , while the prices for houses cost an average of . If you are looking for investments then the prices cost an average of . 
7 ottobre 2020
Distribuzione dei prezzi di vendita in Campolide - Freguesia
Appartamenti
Case indipendenti
Prezzo di vendita al mq per ogni proprietà in Campolide - Freguesia
Appartamenti
Case indipendenti
The most renowned agencies in the area are REMAX, with more than 45 listings, followed by ERA, Quartier, Century 21 and Keller Williams.
With so many easy and comfortable public transportation options, a Campolide property really does provide home buyers with effortless access into the city centre as well as the rest of the country.
The Lisbon International Airport is a mere twenty minute drive from the Campolide district, offering home buyers a short trip home when touching down at the airport. Even though this is a tranquil neighbourhood, there is a steady flow of morning and evening traffic which passes nearby the Campolide area. This traffic, however, mainly comes from the city centre, and then diverts away from the Campolide zone, with drivers catching the Cascais, Sintra or Southern highways.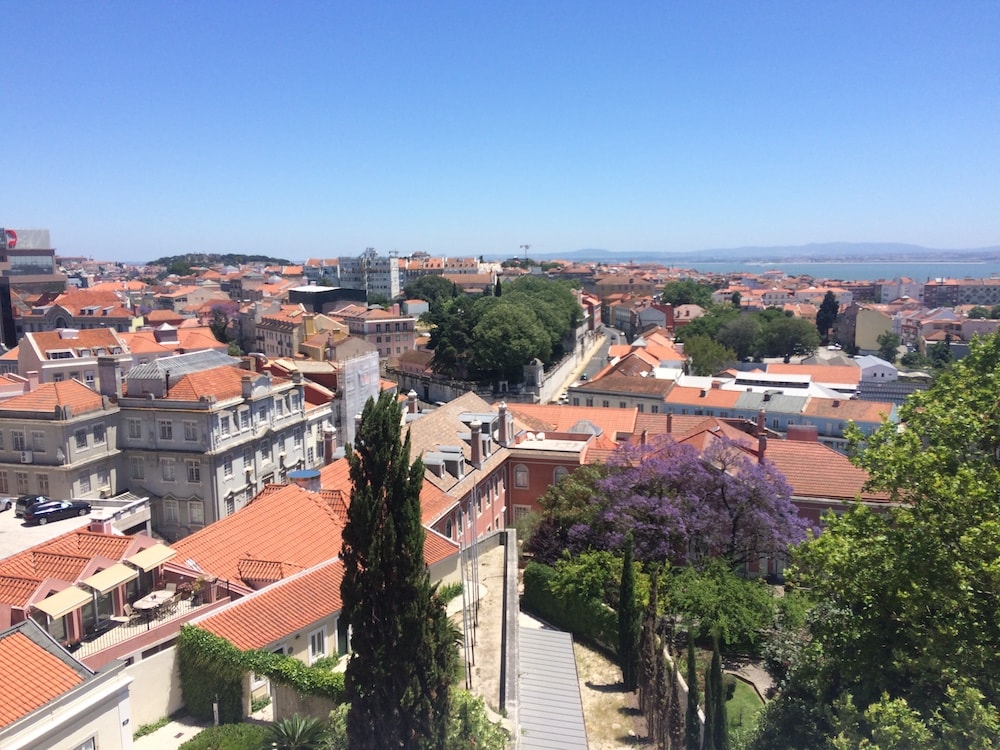 A mix of old school and modern
The Campolide district originally began as quaint collection of farmland estates that thrived off the vineyards, orchards and olive groves that defined the landscape in this area. In the early 1970s, the opening of a university brought in a lot of young students, couples and families.
As the demand for property in Campolide increased, so did the housing options in this area. Home buyers interested in property in Campolide will notice that most of the buildings are from the 1970s, but there are also a number of new modern constructions going up in the area. 
For home buyers looking for a more traditional home, the charming neighbourhood of Calacadas dos Meistros offers an intriguing change of scenery. This areas boasts an adorable collection of houses and villas in Campolide that were built with front and back yards.
Why choose a Campolide Property?
The Campolide neighbourhood borders with not only the Lisbon city centre, but is also in considerably close proximity to neighbourhoods like popular Campo de Ourique. The areas offer a wide variety of entertainment, shopping, great local and international schools, as well as a number of very well established hospitals and clinics. 
When buying property in Campolide, home owners will be located in one of the most understated shopping districts of Lisbon. Campolide is home to one of the biggest high-end department stores in Europe, El Corte Inglés, where you can buy anything from tech gadgets to a new suit. Another popular shopping mall located in Campolide is the Amoreiras Shopping Centre, which used to be the largest in the city and is still popular with local and international residents.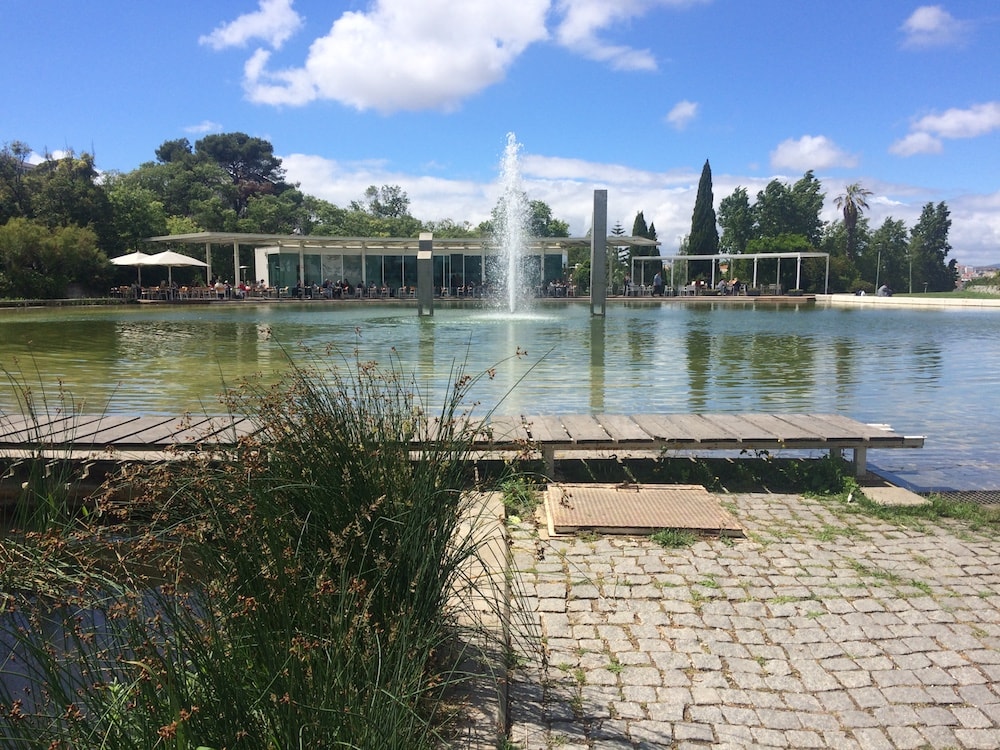 If home buyers are looking to purchase property in the Campolide district and also get a grasp on the local lifestyle, then this is one of the best locations for farmers' market shopping. Out of the three most popular farmers' and fish markets in the area, the Mercado Biológico do Campo Pequeno is an all time favourite. This market is located just on the edge of the Campolide district, in the Campo Pequeno Gardens, and sells a massive variety of locally grown, organic and high quality produce. 
Schools and healthcare
House hunters looking for property in the Campolide district can enjoy the benefit of having one of the best International schools on the doorstep of the district: the Park International School is located in the neighbouring region of Alfragide, while there are also local schools and other international schools in close proximity. 
With over six hospitals and two clinics located in and around the Campolide district, homebuyers in the area can feel confident that they'll have access to some of the best healthcare in the city.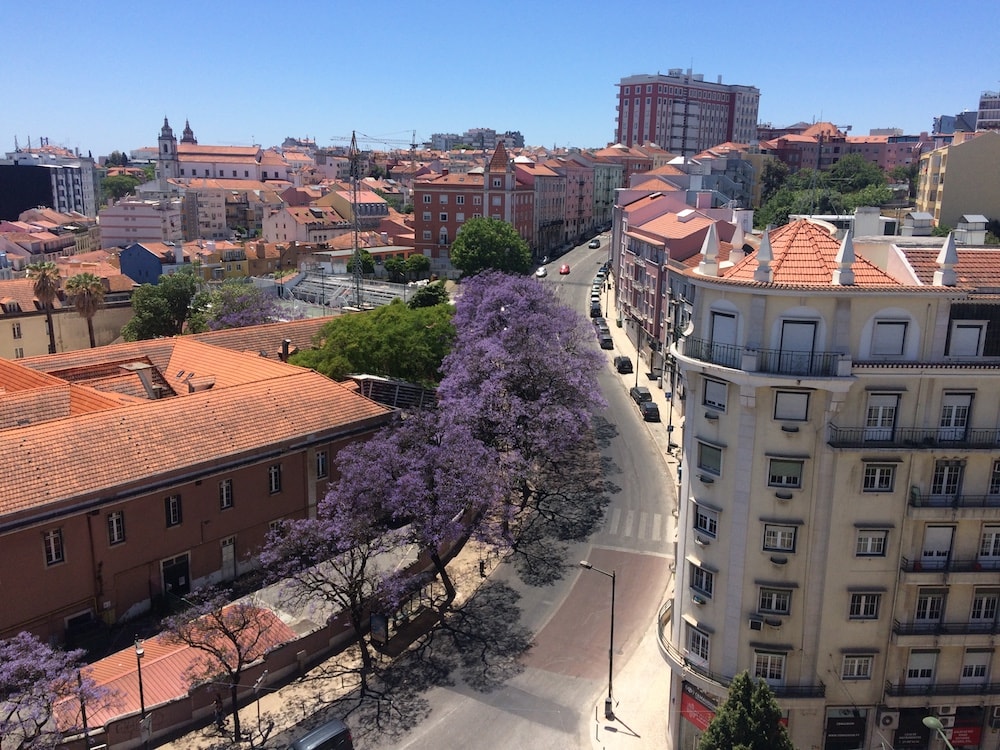 Local and international cuisine
With the University NOVA being at the heart of the district, home buyers can expect to encounter a laid back but youthful neighbourhood when purchasing a Campolide property. The attraction of young couples and families brings along a diverse variety of restaurants to choose from in this district. 
Some favourites amongst Campolide residents include Prato De Semana, which serves traditional Portuguese cuisine, with a different menu everyday. There are also a handful of vegetarian restaurants in the area, with Green Pepper being one of the most popular. Besides these two, there are also a number of international restaurants, serving everything from Japanese to Brazilian cuisine.
Campolide also has a few noteworthy must-sees that can be enjoyed again and again: Amoreiras Vista 360, for instance, is located on the edge of Campolide, in Amoreiras, giving residents a full, 360-degree panoramic view of the entire city of Lisbon. The area can get crowded over the busy summer season; but finding property in this part of Campolide, offers second home seekers an opportunity to see this spectacular view of Lisbon city everyday.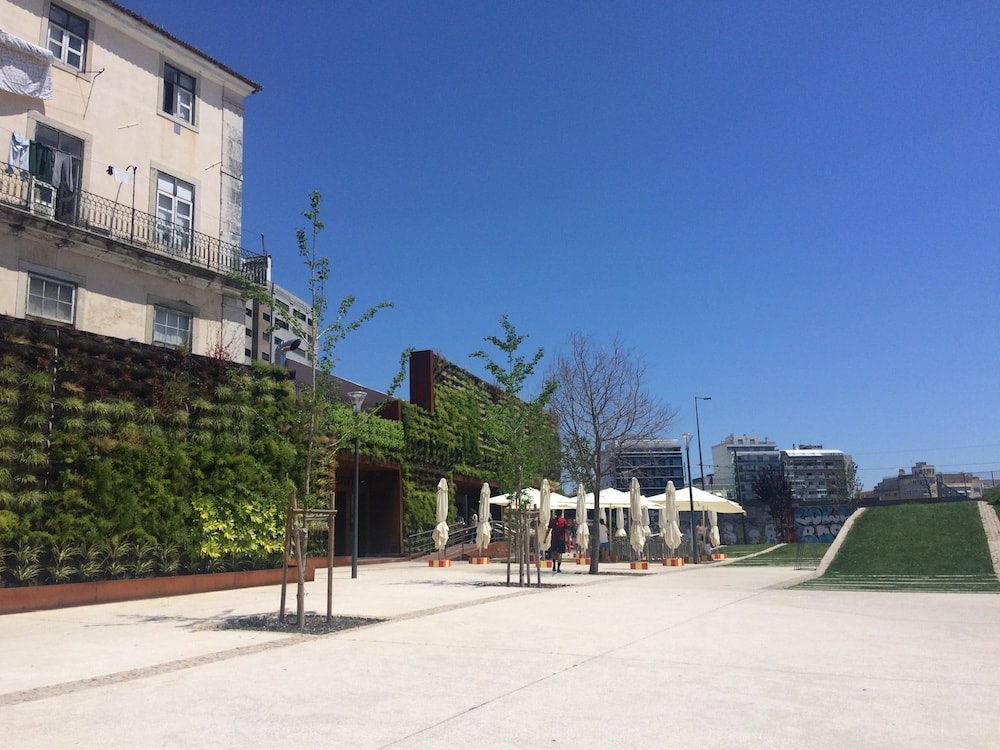 The Campolide neighbourhood also offers three family- and pet-friendly parks, including the Jardim Amnista International. Alto de Serafina park is more popular amongst the residents who own property in Campolide, as it hosts a number of permanent outdoor exercise structures as well as play areas for children. Another popular park in the area is the large and beautifully landscaped Parque Eduardo VII; with stunning views of Lisbon from the top of the park, this is the perfect spot for picnics, playing with the kids or going for a morning run.
Lisbon's city zoo, Jardim Zoologico, is also on the border line of Campolide, heading towards the Sete Rios area. Offering both international residents and locals a great escape for children and adults alike, local resident 'access cards' or 'memberships' are available for both families and children, which offers a variety of activities and workshops on a monthly basis. 
All things considered, the bustling hillside neighbourhood of Campolide is definitely a welcoming area for apartment and even villa purchases. This is an especially great district if you're considering a quiet family-orientated neighbourhood, which is also located in close proximity to the centre, as well as other interesting areas of the Lisbon district.